Kaixin001 is experimenting with an open platform, inviting select third party developers to participate. Kaixin001 lags behind RenRen and 51.com, but all Chinese social networks are now slowly but surely moving towards openness. Kaixin001 is immensely popular with Chinese white-collar workers, with a total of 25 million daily active users (86 million registrations).
It originally rose to prominence by spamming and its viral social games (Parking Wars and Happy Farm). At its peak Kaixin001's Happy Farm had 15 million daily active users and still has over 10 million today, according to Hans Tung, a partner at Qinming Venture, which invested in Kaixin001. Although Kaixin001 since refocused on relationships, games are one of the most lucrative monetization channels for social networks.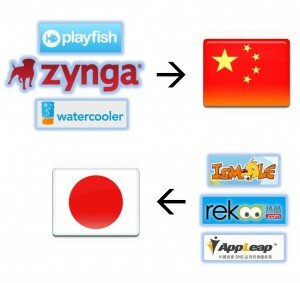 China's social games industry—the players, games, rules, and business models—is evolving at a blistering pace. China's Top 10 Social Games and Top Social Networks, a new report by BloggerInsight, analyzes the latest changes.
Only a year ago, social games in China were developed by individuals or a small team on a shoestring budget, destined for RenRen (then Xiaonei) or other Chinese networks. Today, buoyed (and pressured) by investment (primarily foreign), developers have formed serious teams and launch their games in more lucrative markets.
Farm games are a craze on social networks worldwide, but its origins are mistaken. The story of farm games is a reflection of the young social games industry: rife with copycats, riches, and misunderstandings.
Origins
Most social games are far from revolutionary: farm games pre-date their social network successors by 15 years. SimFarm, released by Maxis in 1993, is the earliest to this author's knowledge. Harvest Moon, released by Victor Interactive Software in 1996, further popularized the genre. To date, the spread of social games is all about distribution, not original gameplay.
Originally posted at VentureBeat
There is no single dominant network, no Facebook for all of China. The actual Facebook.com is blocked by government censors (Chinese sites all obediently and quickly remove "objectionable" content). No single social network will conquer the China market in the immediate future, least of all a foreign one.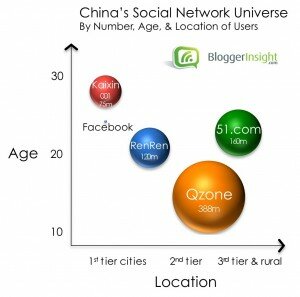 Instead, there is fierce competition between the top four:
RenRen (formerly Xiaonei) copied the Facebook model: it started with students and has since opened to all.
Kaixin001 attracted white-collar office workers by focusing on fun, addictive social games.
Qzone gained young teens and rural users via cross-promotional traffic from QQ Messenger.
51.com started strong in lower tier cities, but growth has since slowed.
This post will assess market share, profile the top four, and boldly predict the future.

The 2010 China Social Game Summit (CSGS) is in Beijing on April 9-10, 2010. The website is here and the schedule is here. China Social Games will be live blogging the action!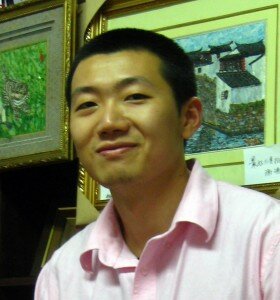 Guest Blogger: Zhou Hao is the Founder of Winzone, which developed the browser game "Dark Agreement"(黑暗契约), which is now in Open Beta. Zhou Hao has four years of experience in the gaming industry, built a payment system that allows users to pay cash at Internet cafes in exchange for virtual goods, and is an expert blogger on BloggerInsight.com.
"Happy Farm" is exploding in China and the developer Five Minutes raised USD 3.5 million from DFJ (Draper Fisher Jurvetson). It begs the question: how can developers capitalize on the growth of social games in China?
Social games are a blessing for Chinese social networks. The revenue model for social and web games is proven. The alliance of gaming and advertising will generate the majority of income on social networks. Tencent's Qzone now proudly says, "No, we don't display any ads from third parties. We use all our advertising to promote our own games!"
But this does not mean that all Chinese social game developers will benefit from these trends. To move from individuals or small teams to serious and profitable companies, developers will have to overcome three significant obstacles.
1. Standardize Social Games; Creativity Carries High Risk
In China, web games are now part of a long industry chain. On the one hand, this is due to China's enormous population (which brings countless young game players); on the other hand, it benefits from its successful industrialization. You can create a profitable web game as long as you have the following elements: various mature components and designs; fashionable graphics; and effective promotion channels. A little creativity in the details helps, but it can even be done without any creativity at all.

In June 2008, VentureBeat wrote: "The good thing is that PopCap's games are well known in China. The bad news is that most retail versions are pirated."
1.5 years later those words still ring true, but PopCap remains upbeat. PopCap is a patient pioneer: "PopCap prioritizes taking the time to get it right – whether that's building a new game or approaching a new market. We're investing in China as a market for the long term, we're not looking for short term gains," said Giordano Contestabile, Senior Director of Business Development for the Asia/Pacific, in a recent interview with China Social Games. On Twitter:
PopCap has two advantages in China: 1) its games are already wildly popular; and 2) its games are family friendly, suitable for the China market. PopCap's big disadvantage is that its primary monetization model, "try and buy" downloads, is a loser in pirate-infested China. The real challenge in China is developing a new business model, not new games.
Popular with Chinese Pirates
"When I meet someone in China and introduce my work, I often hear, 'Ohh, my grandma, mom, and I all play your games.' Possibly 100 million people play Zuma in China, but we've sold virtually none of the copies," said Mr. Contestabile.
PopCap's "Plants vs. Zombies" (Chinese: 植物大战僵尸), a charming cross of Tower Defense and Happy Farm, is another smash hit in China. The recently released title costs 20 USD and is not officially sold in China, but the pirated copy is available for free from a number of major Chinese download sites. The translated Chinese text is so professionally integrated into the game that I first believed it to be a genuine Chinese edition by PopCap (it's not).
The Chinese social game market is still in its infancy, but growing up fast. The first smash hits, Friends for Sale! Parking Wars, and Happy Farm are just over a year old in China. Here are 5 predictions for 2010:
1. Social Games Displace Web Games
Social games have a superior distribution model for reaching unprecedented demographics, including females and middle-aged users. These users are open to casual gaming, but unlikely to seek it out on 3rd party websites, as required by web games. Social games go viral by using existing services (social networks) and trusted references (friends). Social games are more than a fad.
Moreover, in-game social interaction has only scraped the surface. At the moment, it's very limited: players can visit a friend's game and leave a footprint (steal crops, play with pets, decorate a room). Once more games offer synchronous gameplay and allow friends to chat, expect social games to become more popular still. Casual web games don't connect friends in the same way.
As a result, social games enjoy unprecedented numbers of users. In China, Happy Farm has an estimated 23m daily active users across all platforms. On Facebook, FarmVille has blasted past 27m daily active users in only 6 months. Explosive growth will continue in 2010 and web games will be left in the dust.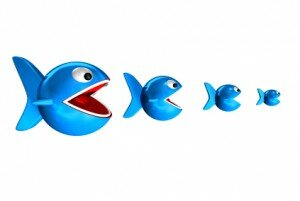 2. Consolidation of Game Developers
The days of a few friends developing a hit from the dorm room are over. The Facebook market has already seen consolidation on a colossal scale, with huge paydays: Playfish (300m USD merger with EA), Zynga (180m USD funding), RockYou! (70m USD funding), and Playdom (43m USD funding). Production values are rising in China too, with RenRen Restaurants (copy of Playfish's Restaurant City) and Happy Pet (copy of Playfish's Pet Society). Developers will need more resources, serious teams and finances, to develop the next hit game.
China's consolidation will be on a miniature scale compared to Facebook though. In fact, it has already begun: Five Minutes, developers of Happy Farm, scored 3.5m USD from Draper Fisher Jurvetson on Dec. 1. And Rekoo, developers of Sunshine Farm, received 1.5m USD from Infinity Venture Partners.  China will follow Facebook developers here: expect more consolidation in 2010.
Pages
Categories
Blogroll
Archive
Meta