This short powerpoint lists the top 10 Chinese Facebook apps and developers! Two apps crack the top 20 (#18 and #19) in terms of daily active users (DAU) on Facebook, an impressive feat.
NOTE: we failed to include Rekoo and their games in this top list. Rekoo is currently at 646,000 DAU, with its popular Animal Paradise (425,000 DAU) and Sunshine Ranch (197,000 DAU) Games.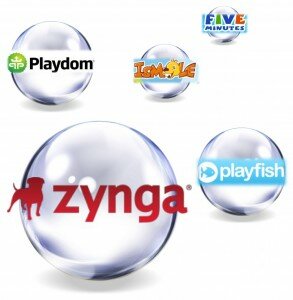 The moderator of the Financing for Social Games panel at ChinaJoy challenged panelists, "Is social gaming a fad? If so, let's wrap this up in the next five minutes. Then we can all go home and start a Groupon clone instead." Responses were mixed on the future financial fortunes of social game developers, though no one foresaw a collapse.
A consensus did emerge that more social games will target niche audiences. Panelist Atul Bagga, Vice President at ThinkEquity, commented, "So far we see horizontal applications, that is games that everybody is playing: your mom, your granny, your niece, your daughter. I think there is a lot room for vertical applications, for the smaller niche, for example, Watercooler's Kingdoms of Camelot. It does not have huge usage, but the game kicks butt because the ARPU (average revenue per user) is very high."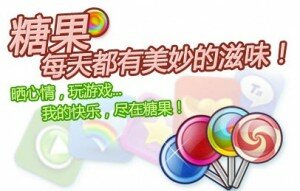 Candy (Tang Guo / 糖果) mixes microblogging, social games, and badges, a mashup of Twitter, Facebook, and FourSquare. While most social networks are scaling back social games to focus on real friends (e.g., Facebook, RenRen, and Kaixin001), Shanda's Candy embraces games (with a semi-open platform) and nicknames.
It's almost cliché for Chinese internet giants to launch a microblog or social network; nearly all have tried. The challenge for Candy (in Beta) is to gain initial traction and to achieve user retention. The latter could be challenging for such a casual site, there's a reason the other social networks are moving away from that model.
Candy reflects Shanda's effort to diversify into casual games. Over 86% of Shanda's 768 million USD in 2009 revenues came from Massive Multiplayer Online Role Playing Games (MMORPGs), while casual games accounted for just 12% of revenue. As Shanda's bread-and-butter MMORPGs like Woool and Mir 2 age, it is imperative that the firm finds new hits or market models.
Though copying of both foreign-made and Chinese-made games is rampant in China's social games industry today, that's not what will drive the industry forward.
Liu Jian, chief operating officer of Oak Pacific Interactive, owners of the popular RenRen social network, stated, "Copying cannot be the future model for social game developers, unless you're Tencent."
That barb, rare at a Chinese conference like the recent ChinaJoy event, prompted a round of applause. The issue of copying is a common one in game industry history, with the likes of Zynga, Electronic Arts, and Activision Blizzard being blasted for it at some point or other.
Originally posted at VentureBeat
ChinaJoy, China's equivalent of the Electronic Entertainment Expo (E3), is famous for its thousands of show girls, new title releases, and the flashy sports cars of the top executives behind it all. This glitz not only attracts droves of young men—potential gamers—like moths to a light, but also reflects the rich fortunes of hardcore online games in China.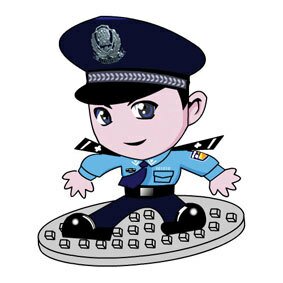 Yesterday (June 22nd, 2010) the Ministry of Culture of the People's Republic of China released new regulations on online games, which will come into effect on Aug 1st, 2010. All online and social games will be subject to stricter scrutiny going forward.
The most sweeping change is the requirement of real names and valid ID, which would completely change the anonymous nature of the Chinese internet. The vast majority of gamers and BBS and QQ users use nicknames rather than real names. Networks, portals, and game developers are all likely to balk unless the policy is vigorously enforced.
The other key change is that online platforms are prohibited from selling virtual currency to minors (under 18). Tencent, the Chinese internet giant that caters to teens, had its stock fall about 5% in Hong Kong upon the news, despite issuing a statement that it would not be affected.
Farm games are a craze on social networks worldwide, but its origins are mistaken. The story of farm games is a reflection of the young social games industry: rife with copycats, riches, and misunderstandings.
Origins
Most social games are far from revolutionary: farm games pre-date their social network successors by 15 years. SimFarm, released by Maxis in 1993, is the earliest to this author's knowledge. Harvest Moon, released by Victor Interactive Software in 1996, further popularized the genre. To date, the spread of social games is all about distribution, not original gameplay.

The 2010 China Social Game Summit (CSGS) is in Beijing on April 9-10, 2010. The website is here and the schedule is here. China Social Games will be live blogging the action!

In June 2008, VentureBeat wrote: "The good thing is that PopCap's games are well known in China. The bad news is that most retail versions are pirated."
1.5 years later those words still ring true, but PopCap remains upbeat. PopCap is a patient pioneer: "PopCap prioritizes taking the time to get it right – whether that's building a new game or approaching a new market. We're investing in China as a market for the long term, we're not looking for short term gains," said Giordano Contestabile, Senior Director of Business Development for the Asia/Pacific, in a recent interview with China Social Games. On Twitter:
PopCap has two advantages in China: 1) its games are already wildly popular; and 2) its games are family friendly, suitable for the China market. PopCap's big disadvantage is that its primary monetization model, "try and buy" downloads, is a loser in pirate-infested China. The real challenge in China is developing a new business model, not new games.
Popular with Chinese Pirates
"When I meet someone in China and introduce my work, I often hear, 'Ohh, my grandma, mom, and I all play your games.' Possibly 100 million people play Zuma in China, but we've sold virtually none of the copies," said Mr. Contestabile.
PopCap's "Plants vs. Zombies" (Chinese: 植物大战僵尸), a charming cross of Tower Defense and Happy Farm, is another smash hit in China. The recently released title costs 20 USD and is not officially sold in China, but the pirated copy is available for free from a number of major Chinese download sites. The translated Chinese text is so professionally integrated into the game that I first believed it to be a genuine Chinese edition by PopCap (it's not).
Pages
Categories
Blogroll
Archive
Meta