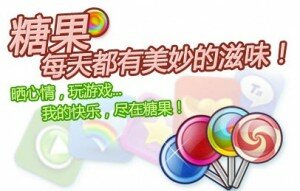 Candy (Tang Guo / 糖果) mixes microblogging, social games, and badges, a mashup of Twitter, Facebook, and FourSquare. While most social networks are scaling back social games to focus on real friends (e.g., Facebook, RenRen, and Kaixin001), Shanda's Candy embraces games (with a semi-open platform) and nicknames.
It's almost cliché for Chinese internet giants to launch a microblog or social network; nearly all have tried. The challenge for Candy (in Beta) is to gain initial traction and to achieve user retention. The latter could be challenging for such a casual site, there's a reason the other social networks are moving away from that model.
Candy reflects Shanda's effort to diversify into casual games. Over 86% of Shanda's 768 million USD in 2009 revenues came from Massive Multiplayer Online Role Playing Games (MMORPGs), while casual games accounted for just 12% of revenue. As Shanda's bread-and-butter MMORPGs like Woool and Mir 2 age, it is imperative that the firm finds new hits or market models.
One analyst recently downgraded Tencent, which derives 48% of its revenue from online gaming, over concerns about a slowing MMORPG market:
We believe social network games are competing against MMO games for users' time. Chinese Internet users now have more diversified entertainment means than before, causing high-monetization MMO games to lose growth momentum.
The Interface: Sweet Like Candy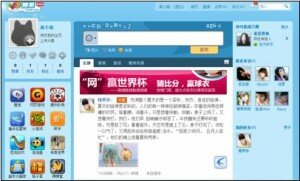 As the name implies, Candy is cute and bubbly—perhaps sweeter for girls than guys. The closest analog is Qzone by Tencent, which also mixes nicknames, cuteness, and games, although that site suffers from poor execution.
At the core of the site is a microblog that allows for far richer interaction than Twitter. The character limit is a generous 256 (almost an essay in Chinese), comments are threaded, and pictures, videos and emoticons can be attached.
Users also gain badges for sharing, playing, and friending.
The Games and Applications: The Simpler the Better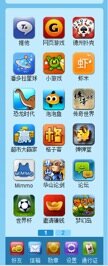 Candy offers 33 applications (17 are games), including a few from 3rd parties. Production quality of the applications is high: the graphics are attractive and the functions are simple and intuitive.
All applications are pre-installed with square logos in the style of the iTunes Store. The design team closely followed the hottest in Western tech and design, while still adding elements familiar to Chinese netizens: a cute design, emoticons, and footprints.
New applications include:
Pandora's Planet (by Shanda): a simplified version of Sim City, in which players strive to expand their city.
Square People (格子客, by Shanda): Players flip over a square to discover a surprise task or video behind it (e.g., add person x as a friend).
Age of Dinosaurs (by Shanda): A farm game with a dinosaur theme that encourages more interactions between users. Prayer ceremonies can ward off dinosaur attacks.
3rd party applications include a music player (Xiami), video player (Ku6), and the popular social game Bubble Fish (泡泡鱼), which is also found on the RenRen network.
Shanda's star MMORPG Mir 2 (传奇世界) is also an application (though it's not yet operational), indicating an attempt to bridge the gap between MMORPG and casual gamers. That's a big divide to bridge, but success would be sweet—and lucrative—for Shanda.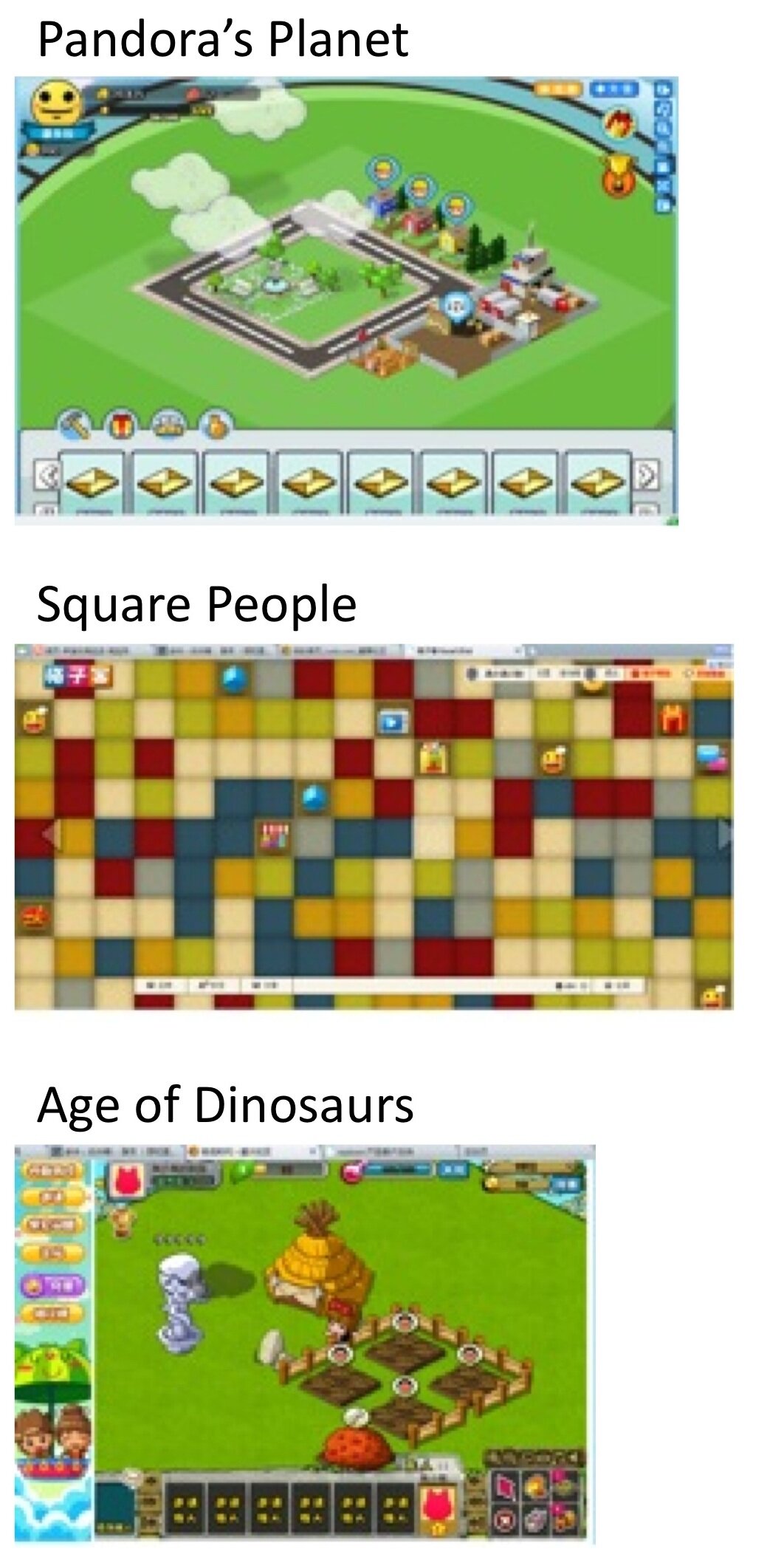 Kai Lukoff is an analyst at BloggerInsight and an editor on China Social Games. Follow Kai on Twitter
Pages
Categories
Blogroll
Archive
Meta