Benjamin Joffe of +8* posted his complete commentary "Sorting Failure From Success in Social Networking | The Tencent Case" in response to our latest piece "3 Reasons Why Tencent's Qzone is a Failure." Thanks to Benjamin Joffe for posting this!
While the overall success of Tencent as a company is pretty obvious, our friends from Blogger Insight took the specific case of Tencent's SNS properties Qzone, QQ Campus and Xiaoyou to see how they were performing. Their conclusion is that Tencent pretty much failed at SNS. Our take is less conclusive. Read the full piece here.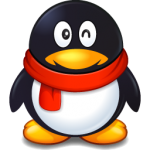 Originally posted at VentureBeat
Tencent, a Chinese internet giant in instant messaging, social networks, and mobile, posted $1.8 billion in 2009 revenues, an increase of 74% from a year ago. For the record, that's about three times Facebook's in 2009 revenues.
Tencent's flagship product, QQ Messenger (with a cute penguin logo), is the first introduction to the internet for most Chinese teens. It claims a whopping 523 million active users. Tencent then cross-promotes its other online offerings: QQ Show, QQ Game, QQ Music, QQ Pets, and its social network, Qzone.
Tencent is the undisputed world leader in micropayments. Each QQ service is connected to a "diamond membership" of a different color, that offers free and exclusive virtual goods. For instance, the "red diamond" membership helps you dress up your avatar for face-offs against other online fashionistas in QQ Show. About 10% of Tencent's active users pay for such memberships, which cost around $1.50 per month. Over 75% of total revenues come from these "internet value-added services," which grew 94% in 2009.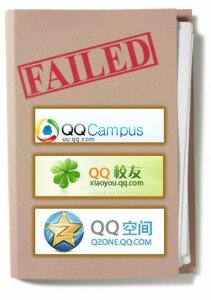 Qzone, "the largest social network in China," and Tencent's other SNS (QQ Campus and Xiaoyou), are failures for three reasons:
Squandered Opportunity: 

Chinese internet giant Tencent was enviously positioned to dominate social networking, but blew its chance. QQ Campus failed. Xiaoyou is far behind the competition. Qzone does not reach any new demographics.

The Site's Design and Features are Lousy: 

The Qzone website is an unintuitive eyesore. Its applications are of poor quality and frequently inaccessible.

Is Qzone Really No. 1? 

Tencent's claim of 305 million active users is highly suspect; even its classification as an SNS is questionable. Its competitors are encroaching upon its core user base of young teens.
Does this mean Tencent will soon collapse? Absolutely not.
Pages
Categories
Blogroll
Archive
Meta