The Chinese government seeks a harmonious society. But it's Facebook's social games that are cooperative, while China's closer resemble the Ultimate Fighting Championships.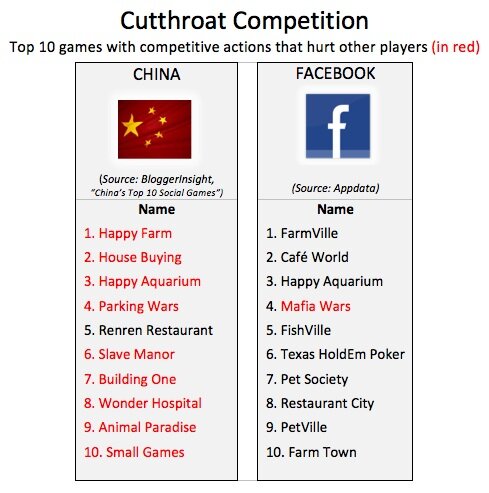 9x as Competitive as Facebook?
Of China's top 10 social games, 9 feature competitive actions that hurt other players (see graphic); the one exception is Renren Restaurant, an exact copy of Playfish's Restaurant City on Facebook. Of Facebook's top 10 games, only 1 features competitive actions. Chinese players cherish intense competition.

Pages
Categories
Blogroll
Archive
Meta